You want to listen to a Youtube song while using some other applications. Or if you like me, then you would like to hear some tech videos, Before Going to sleep. But the problem is, If you minimize the Youtube app or turn OFF your screen, the video will stop as well. But worry not, there is some simple and easiest way to Play Youtube videos in the background and Play Youtube videos while using other apps.
Youtube is a popular video hosting service that makes money from video ads. And If we start playing videos, in the background there will be no ads. Which means no revenue, for the Company. So that's the reason Youtube doesn't allow us to play videos in Background. And it won't make it easy for other apps as well. But it is a common problem, and there are many solutions that you don't know.
Youtube Red
First solution or way to Play Youtube videos in the background is Youtube Red. I will not recommend this Because you need to pay 10$ per month. And it will give you Ad Free Youtube and also the ability to play Youtube videos in the background. But 10$ per Month is pretty damn High. However, this service is still only available in the US.
Read Also: THE SIMPLEST WAY TO PRINT FROM ANDROID PHONE OR TABLET BY USING OTG.
Rooted Apps and Xposed Module.
The second option and solution are to try some Modded apk like OG Youtube and some Xposed modules. But I will not recommend these ways, and if still, you want to try these apps then you first need to root your device because these apps and modules require root access. And 70% of Android users don't like to root their Android device because many Android users think Root void warranty.
Overall there are many workarounds but some of them don't work, and one which does comes with baggage. Now you must be thinking that still there is any solution left that can function flawlessly? Yes there it is, am going to Provide two solution – One for play youtube videos in the background it may help you in listening to songs while the screen is locked. And another solution will assist you with Play Youtube videos while using other apps like Popup.
The easiest way to Play Youtube videos in the background.
It is the easiest, and we can say 100% effective way to make youtube play in the background. First Install Firefox Android browser in your Android Device. After Installing it open Youtube Site in Firefox Browser.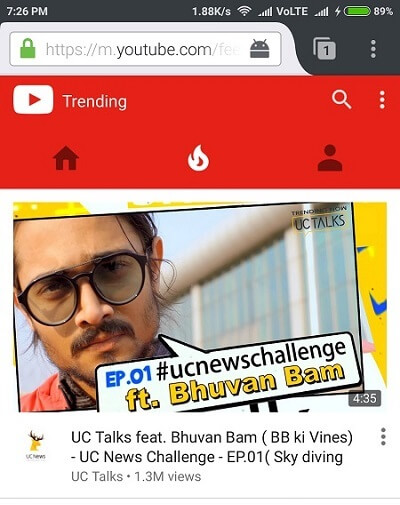 Click on Menu Icon (Browser three dots on upper right corner). You can easily find Request desktop site option, Mark that option to enable it. It is not necessary, but it helps in faster-buffering videos, so do it anyway.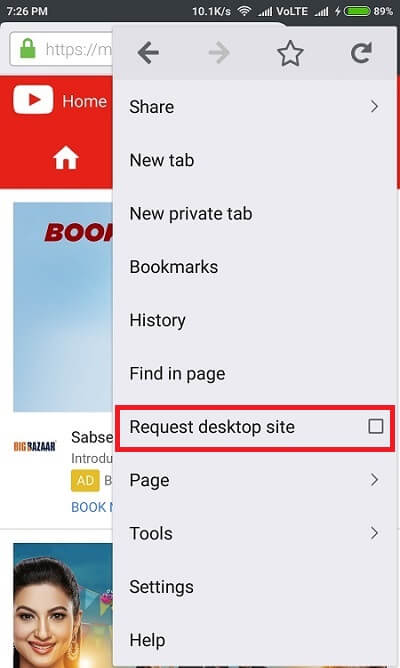 After enable, desktop view of Youtube site will open, now search for the video that you want to play and Play it. Now the word of wisdom, make sure the autoplay is disabled or you will hear audio out of nowhere.
And now even if you minimize the application or lock the screen, It'll still Play the video. So basically we are playing video in the Browser instead of Youtube app. And one thing this will not work in any other browser, But since Firefox is Open-source. I don't think we are ever going to have a problem here. Also, you can Play your favourite playlist by signing in the browser itself. If you are using iOS, then you can use this same way to Play Youtube videos in the background of iOS devices. In iOS Safari browser will work flawlessly.
Best app to Play Youtube videos while using other apps.
Sometimes while working on Android devices, we want to watch Youtube videos simultaneously. But youtube won't allow to Watch, In Windows 10 by using Split Screen feature we can watch youtube, but on Android,  it's not possible unless you don't know about Awesome Pop-up Video App.
Awesome Pop-up Video is an excellent video player, unlike others. It can play the video in a pop-up window, floating above other applications, just like on your computer.
How to use Awesome Pop-up video app to Watch Youtube videos while using other apps.
After Installing it, Simply open this app, It will ask you for permission to Permit Drawing over the other apps. Allow permissions and then again open the app.
Now Click on ME Button. Now you can Find Log in with youtube option. Use this option to log in your youtube account, to access youtube in this app.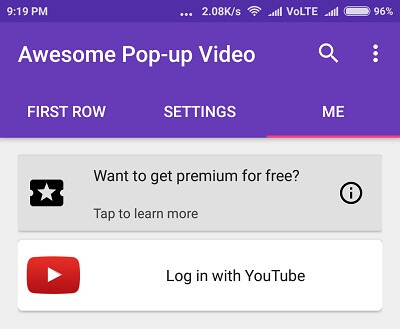 Now on the upper side of the app, you can see the search option. Use it to search any video that you want to play simultaneously with other apps and play the video. Within few seconds you can see the video will start playing on the popup screen.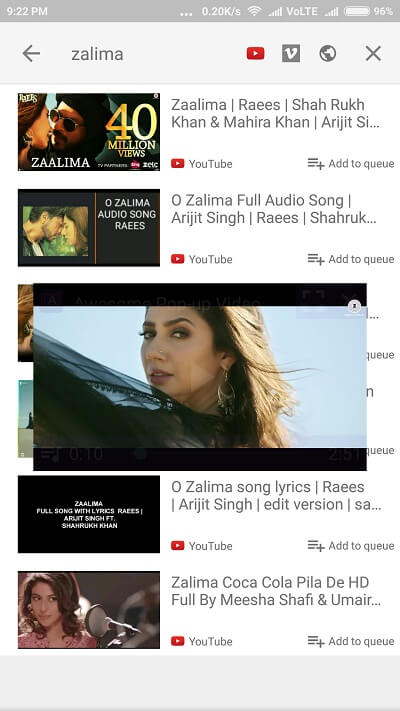 Now Press the Home button in Android Device, and as you know the video is still running, you can drag video anywhere. And do any work while watching videos.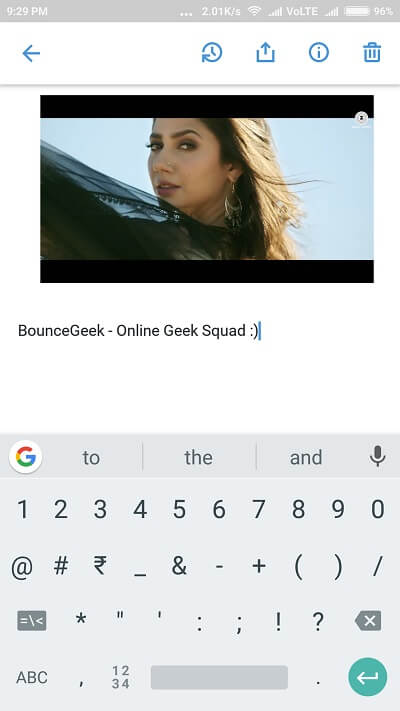 And the Best part is you can add other videos in the queue, don't need to go back to the app and change the next video. But If you lock the screen, then the video will Pause. So this app is only useful if you want to do any other task while watching Videos. If you want to just listen to Youtube music, then Firefox is the best option.
But you can play other videos in the background while the screen is OFF. In settings, there is an option available Screen-off playback. To play other sites video, use the same search option and Paste the link to the video that you want to watch in Popup Screen.
Last year there were many similar apps on Google Play Store, but all removed by Google, the reason I already told you why. Now, this is the app that can help you in Play Youtube videos while using other apps.